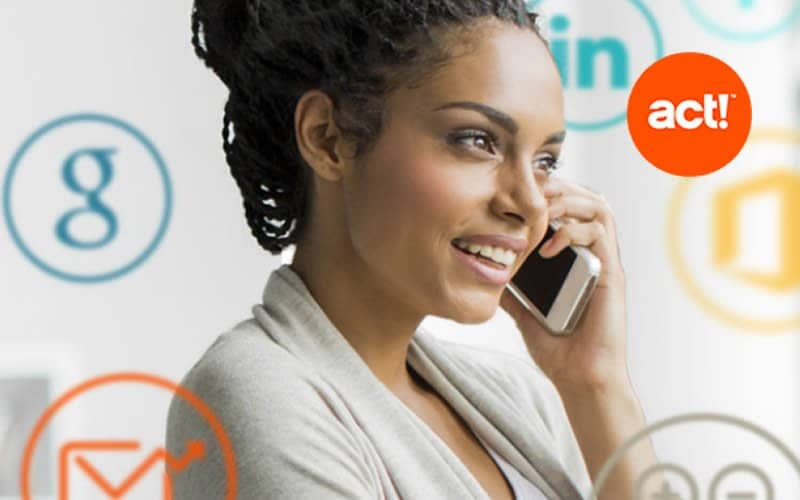 Need a CRM? Three Reasons why Act! is No.1
April 11, 2019 |  4years | Business Software
Act! is the number one best-selling contact and customer management system. Trusted by individuals, small businesses and sales teams alike, Act! will get you organised, take the guesswork out of marketing and help drive sales so you can grow your business.
Here are our top three reasons why Act! has stayed number one for more than 25 years:
It's your Command Centre
Think of Act! as your business 'command centre', giving you a 360-degree view of your customers so you can be better prepared and focused on providing a unique customer experience. With Act! you can seamlessly interact with the business and social tools you rely on - Outlook®, Google™, Dropbox, iCloud®, Facebook®, and LinkedIn®.
Plus you can integrate emarketing services to take the guesswork out of when, where, and how to engage with prospects and customers - all from within Act!.
Targeted Marketing to Sales
Integrated emarketing services enable you to easily segment your prospects and customers, then design, send and track professional, eye-catching email campaigns that reach the right customers with the right message. Call lists automatically recommend hot leads to follow up with to generate sales.
Be prepared, organised and up to date
With Act! not only are you informed and prepared for every interaction with your customers, both in the office and on popular mobile devices but automated processes within Act! will help to ensure you have more time to focus on providing a unique customer experience and growing your business.
Designed to grow with you
Act! helps to organise all of your prospect and customer details in one place and market your products and services more effectively, driving sales results to help grow your business.
Affordable and easy to use, Act! is the trusted choice for individuals, small businesses and sales teams looking for a simple solution that fits perfectly between the chaos of spreadsheets, and the expense and complexity of CRM systems.