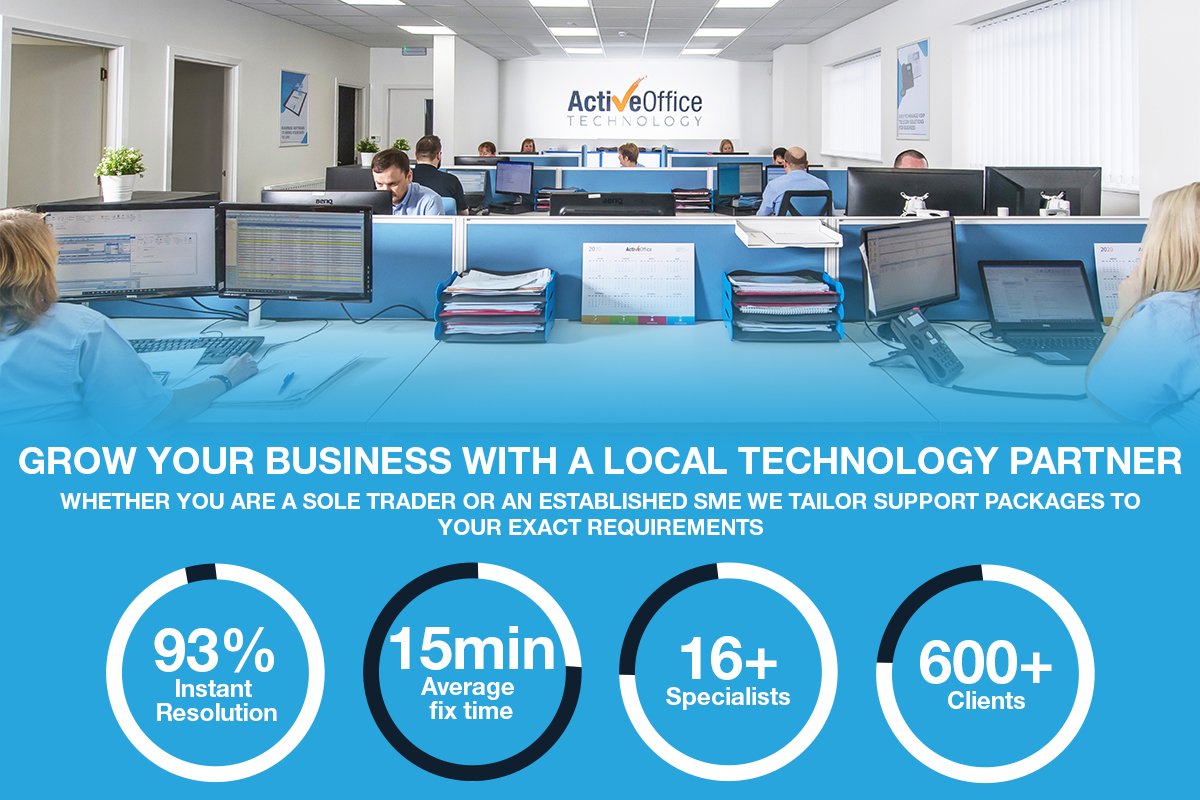 Free Printer with IT Support
September 11, 2020 |  3years | Copiers and Printers
Are you looking for a local IT specialist to help make the running of your business easier, well we can help from a range of different services like talking you through how to fix a printer paper jam on the phone, fixing a problem or installing software on your PC remotely, it could be swapping out faulty hardware on a PC or laptop back at our technical support centre or kitting out a new office with everything from running network cables, setting up servers, computers, phones and printers and even source and build office furniture.
Setting your business to work from home is another great service we provide, including sourcing Laptops, small printers and VOIP telephones, Setting them up and installing everything from Windows operating systems, Office 356 to bespoke software packages required by your business all before shipping them direct to staff members own houses and providing remote support where ever your staff may be.
With all this and more can remove the headache trying to find the right IT Support to fit your business as we will tailor your support package to you, meaning if you don't require a particular service you wont be charged for it. These can always be added later on as your business grows and requires more services and support
We also have a great limited time offer running just now where you will get a free rental of an office printer included in the package when you take out a 36 month support contract making now the best time to talk to us about your IT support.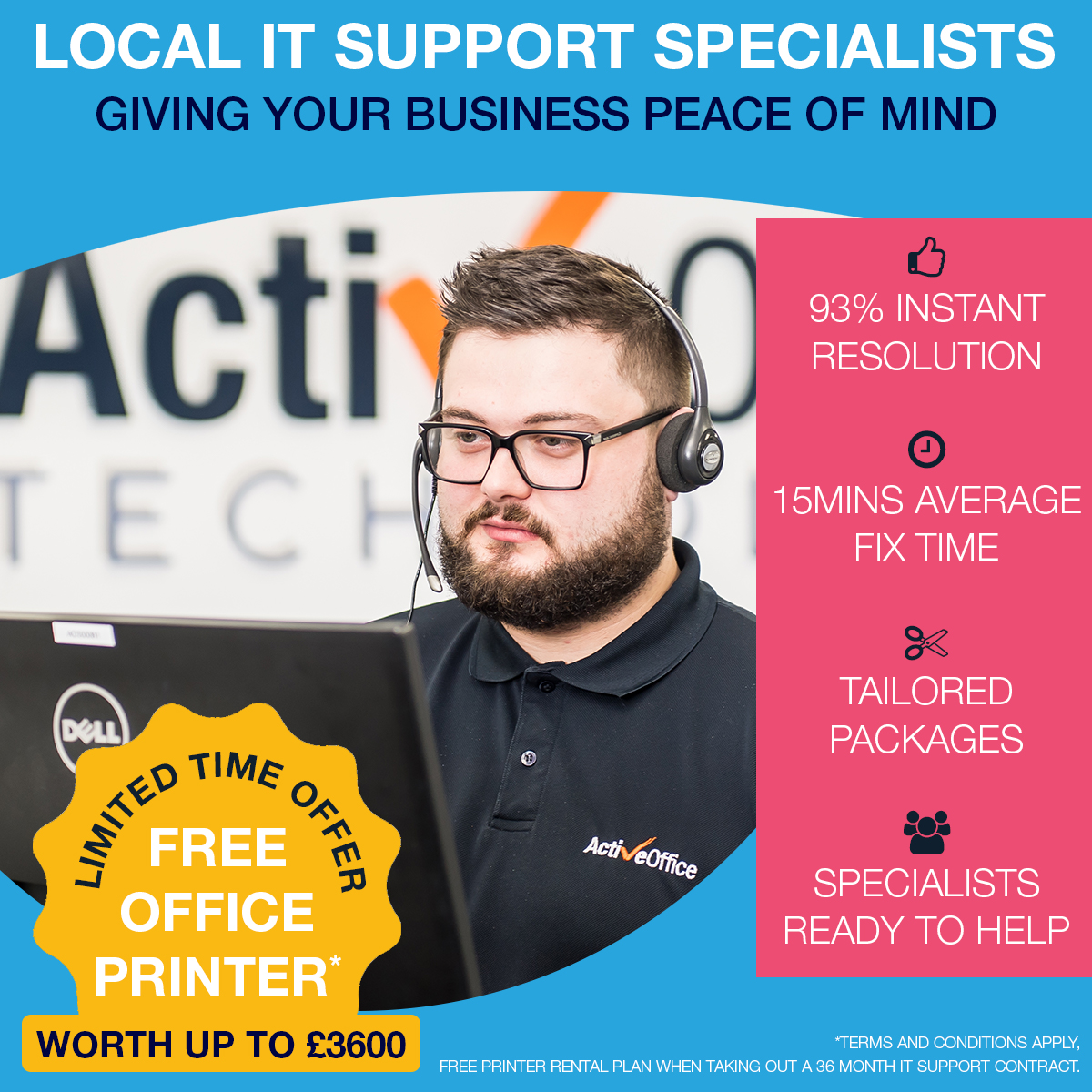 You can call our tech team to discuss our support packages on: 01563545977 ,or email us at: enquiries@activeofficetechnology.co.uk .