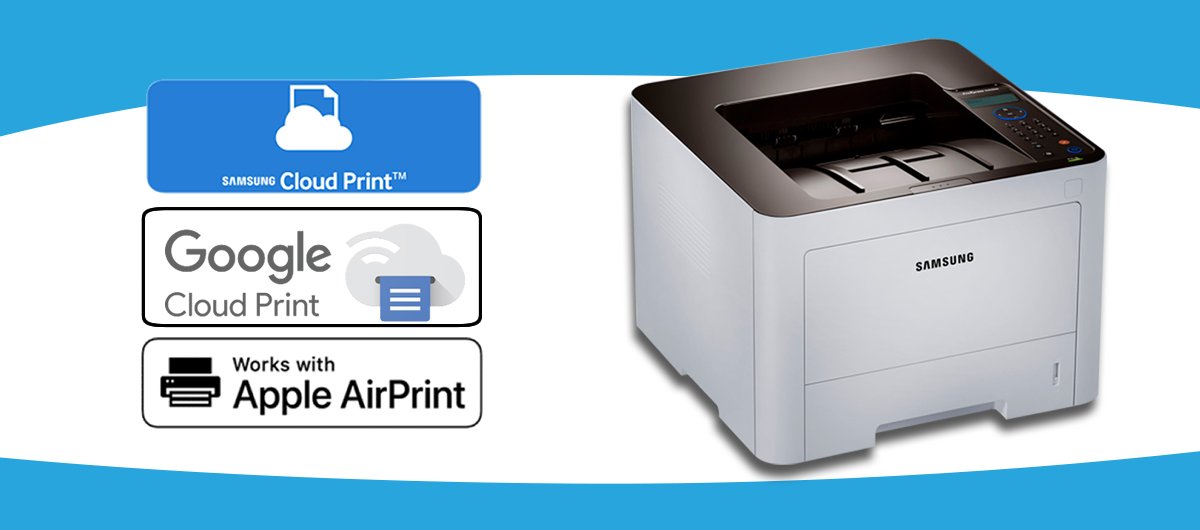 Fast & quality printing at a fraction of the price
September 1, 2020 |  3years | Copiers and Printers
Many companies are struggling to find a suitable solution to allow staff members to safely return to work, may this be due to small office space or the spiralling cost and stress of remodelling an office to comply with government guidelines. One solution may be to keep many of your staff working from home and provide them with the equipment to do the job from the safety of their own home. We have a selection of keyboards, wireless mice and small printers that can be delivered directly to your staff members home removing any risks.
You could reduce your costs by purchasing reconditioned equipment like Our Reconditioned Samsung ProXpress Printers. These small office printers are perfect for business startups or even for staff members working from home, a laser printer that combines the quality and speed of the office printer your staff members are used to with the small form factor of a home office printer. These printers are versatile with both ethernet and USB connectivity with multiple sized print media options . By connecting with the ethernet network connection the printer can be used with Apples AirPrint, Google's Cloud Print and Samsung's Own Mobile Apps for those staff members with multiple devices or simply use a USB cable for single PC or Laptop setup.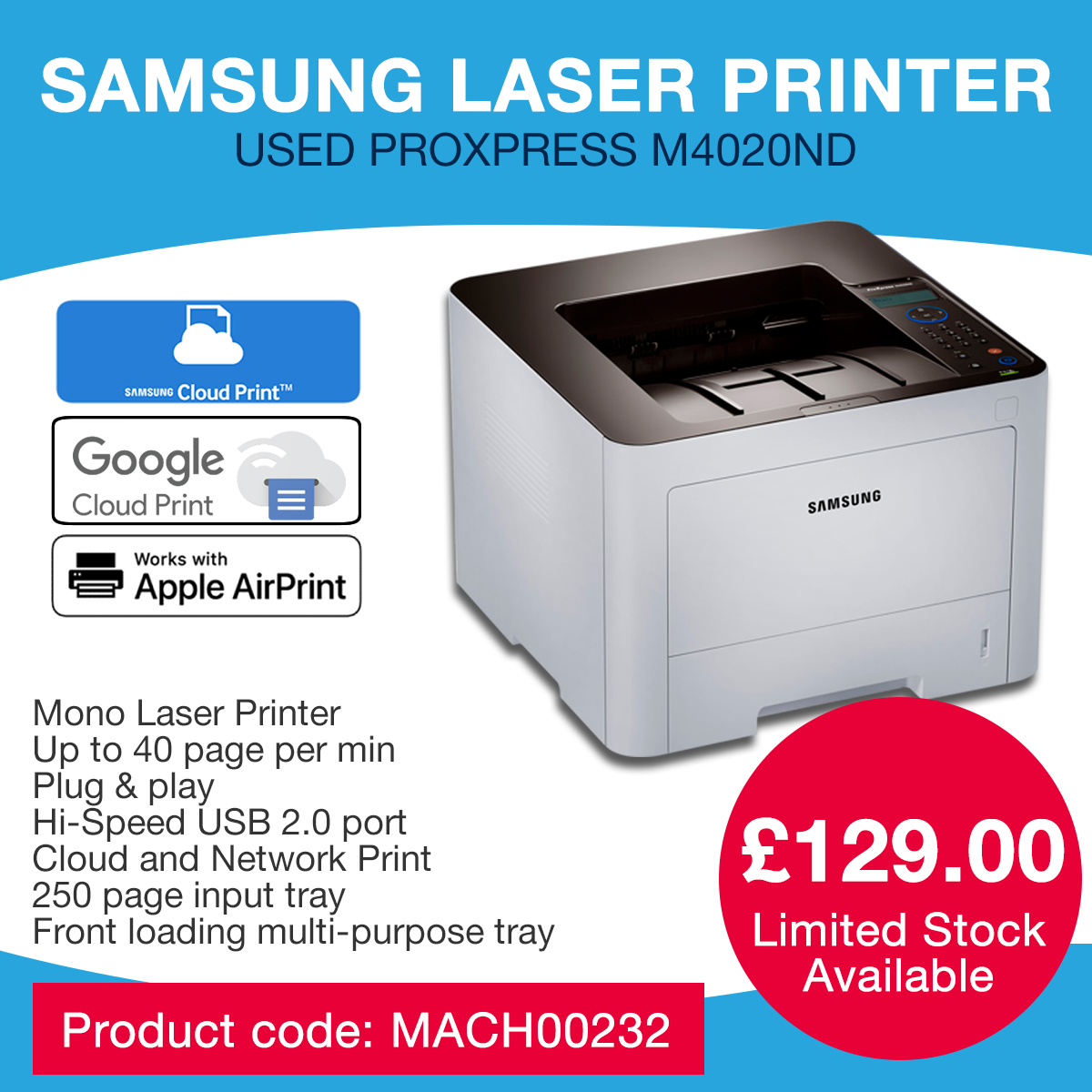 The Samsung ProXpress M4020ND is a Monochrome laser printer, that will only require one black toner cartridge which comes in a variety of sizes, The standard sized MTL-D203L cartridge is perfect for printing up to 5000 pages then with larger capacity cartridges providing toner for up to 15000 pages with the MTL-D203U.
Our reconditioned units receive a full strip down then are cleaned and tested by our in house printer engineers before being packaged up for delivery.
Don't forget to check out our range of technical support options to support your business from printer maintenance to system support.