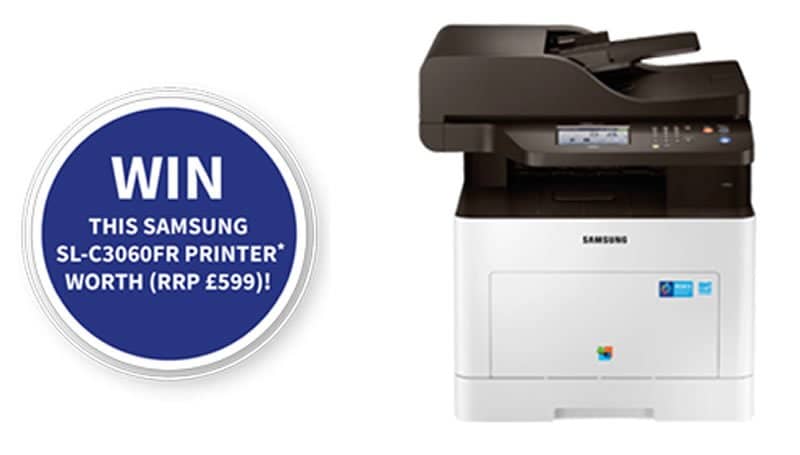 Win a Samsung SL-C3060FR!
April 11, 2019 |  4years | Copiers and Printers
Would you like the opportunity to reduce your current copy print costs and also be in with a chance to win this Samsung SL-C3060FR multi-function printer (RRP £599)
Simply enter our FREE prize draw by supplying some basic information about you and your company to be automatically entered into this free prize draw to win this fantastic prize.
1. Your prefered contact telephone number
2. Your future contract renewal date
3. The total number of copier/printers you have
email this information to
mailbox@activeoffice.co.uk
with the subject line - Samsung Prizedraw - and you will be automatically entered into the draw. Closing date for entry submission is 30/09/2017
When your current copy print service is due for renewal we will simply get in touch with you to offer a free, no obligation quote to show you how we can save you money on your current copy print expenditure.
We can also offer a free competitive quotation today even if your current agreement may not be finishing until sometime in the future. Depending on your current agreement, we may be able to secure early release funding from the manufacturer depending on your individual circumstances.
If you would like more information on this offer, please feel free to
Contact Us