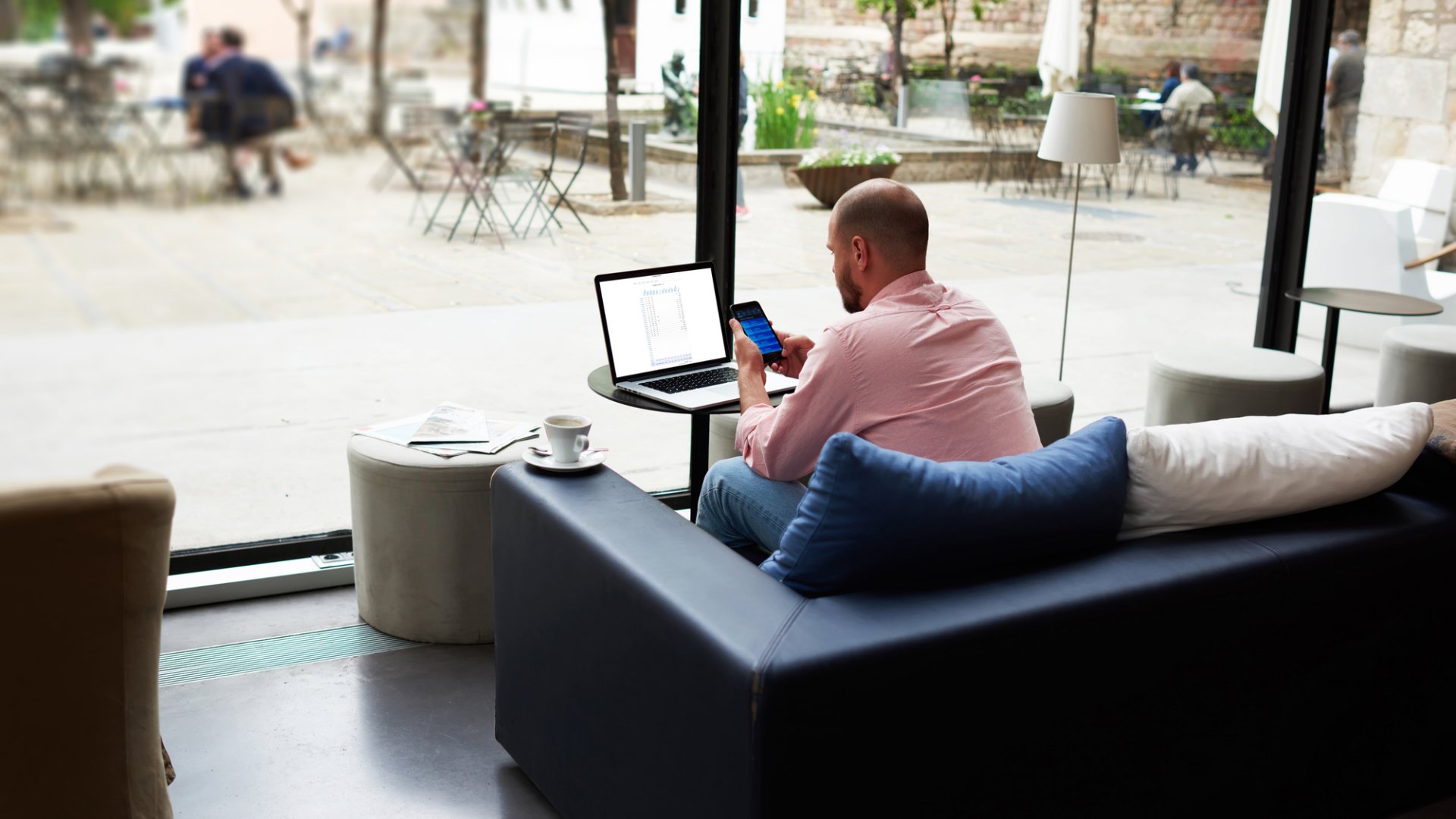 April 11, 2019 |  4years | IT Manged Services
Get Remote Worker Ready
As discussed in one of our previous blogs - 5 reasons why remote working could benefit your business - the rise of the remote worker may be one of the most significant changes in the business industry today. It's grown so substantially – in what feels like just overnight - that if your company hasn't prepared itself yet, it could face being left behind in the traditional office dark ages. Don't worry too much though, this blog aims to give you an insight into the 4 basics your business needs to become remote worker ready.
1.Virtual Private Network (VPN)
For your remote workers to be successful, they need to be able to access the same things they could if they were sitting on a computer within the office. Cloud based VPN's will allow for every worker to 'remote in' to your network so they can access the same software through their user account. This will also enable them to access their work emails on the go, better for the employee; and your customers.
2.Voice over internet protocol (VoIP)
It's important that when working from home, your employees can still have the same telephone user experience. VoIP allows them to take their desk phone on the go with them, whenever and wherever. VoIP systems are so advanced that with a simple click of a button, if someone phones your desk number, it knows to connect the call straight through to your mobile with no questions asked.
3.Cloud Back-up/Recovery
With software like Office 365, your employees can have a clearer mind knowing that their documents are on the cloud, ready to be accessed whenever they might need them. This takes the strain away from forwarding themselves on specific documents which they may or may not be working on while they are remote working. Cloud back-up and recovery also gives you as the employer, the peace of mind that your company data is being looked after at all times. Win, win really?
4.Network Security and Malware Protection
With employees working remotely in a variety of places, it is of paramount importance that your business invests in the correct levels of security and malware protection with the latest updates. If you feel like you cannot commit to this important step then its time to think about outsourcing your IT solutions. Outsourced companies can not only save you money, but could also save your business by spotting the small gaps in your system before hacker does.
So, there we have it, the four basic elements your business needs to have in place before you can be remote worker ready. The team here at Active Office can support you in any and all of these steps, so please
contact us
if you want to get your business ready for the remote worker revolution.