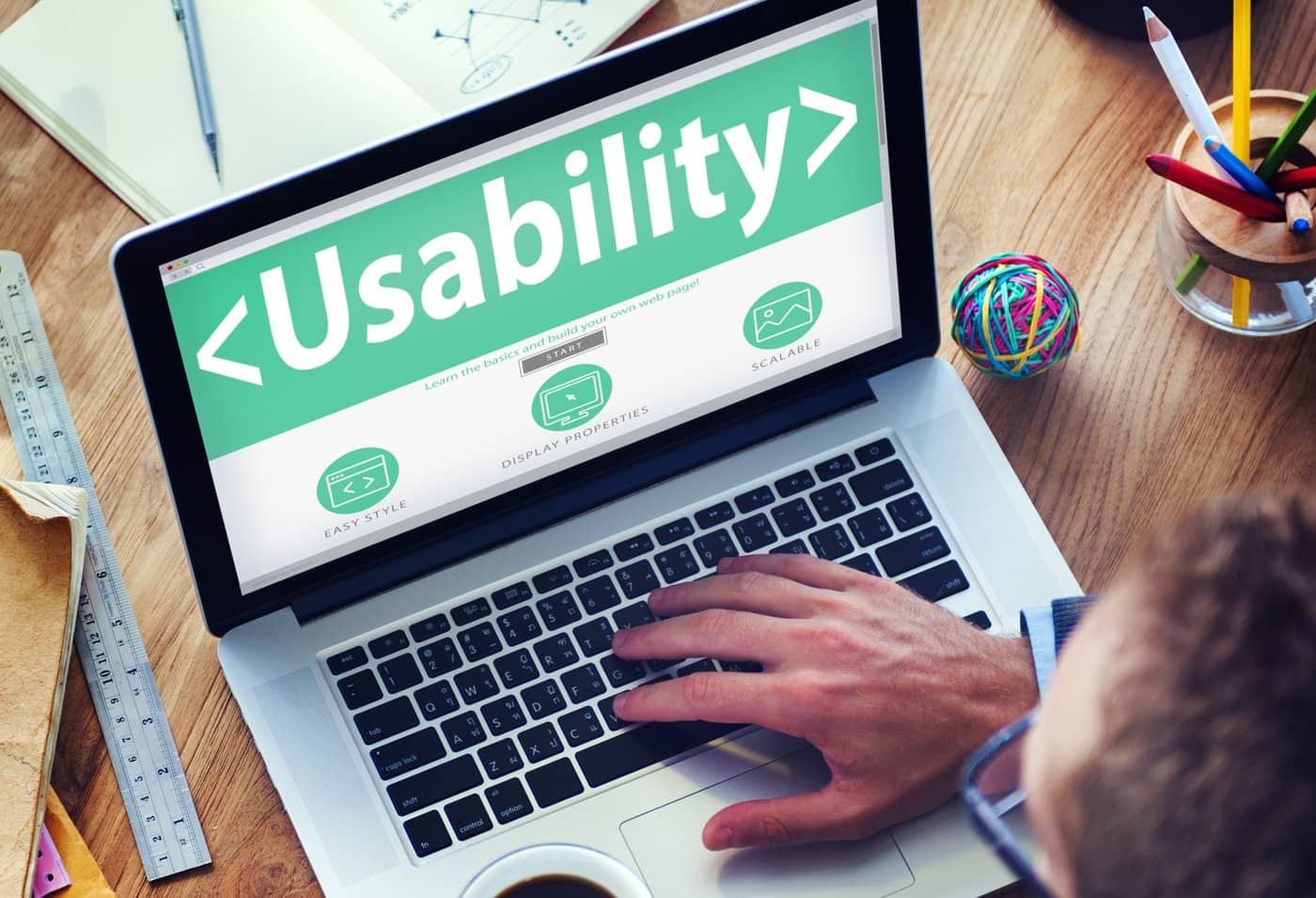 5 Tips to Improve Your Website's Usability
April 11, 2019 |  4years | Digital
Landing on a website that is difficult to use is extremely frustrating and if your website is overly complicated or cluttered, visitors will become annoyed and may leave your site and not return.
For many, this can be the first impression of your brand which is just one of the reasons it is important to ensure your website usability is as good as it can be. Follow these quick ways to make your website more user friendly.
Keep navigation simple and easy to follow

When coming up with your sitemap and structure, it is important to keep the journey through your website as intuitive and simple as positive. Name each page appropriately and make sure that any sub navigation related to the main navigation.



Make content easy to scan

People read websites differently to words on paper, scanning the content quickly looking for the information they need. This is a quick process and they often go elsewhere after just seconds if they don't find what they need. Here's some quick tips to make your content more reader friendly:


Use subheadings to break up content
Put the most important content at top right hand side of the page
Highlight key points in bold
Use bullet points as opposed to long sentences where possible




Keep your logo at the top left of the site

Place your logo in the top left corner – it lets the visitor know who owns the site they are on and will identify your name with the content. The logo should work as a direct link to the homepage.



Include contact information

Make sure it's easy for your website visitors to find your contact information. Place your phone number and/or e-mail in the top right corner or in the footer so that it can be seen on every page.
Adding a contact form will allow potential customers fill out their basic information and submit an enquiry



Go mobile

It's more important than ever for your website to be mobile, read about Google's new algorithms that prioritise mobile friendly websites in search results.
Active Office can improve your online user experience by utilising mobile friendly and user orientated web design,
find out more here
.