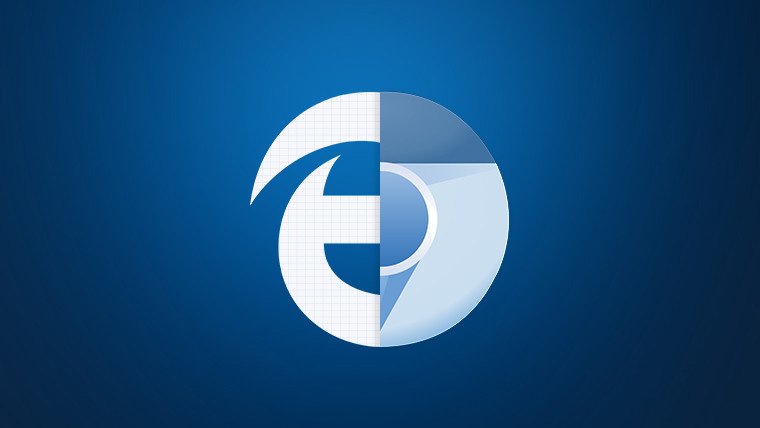 Microsoft previews 'full-Chromium' Edge for the first time
April 12, 2019 |  4years | Digital
Microsoft this week began a public preview of the "full-Chromium" version of its Edge browser, offering Windows 10 users running the 64-bit edition of the OS two different "builds" of the still-under-construction application.

The revamped browser will be available later for 32-bit Windows 10, Windows 7, Windows 8.1 and macOS, although the company did not set arrival dates.

"In these first builds we are very much focused on the fundamentals and have not yet included a wide range of feature and language support that will come later," cautioned Joe Belfiore, a company executive, in an April 8 post to a company blog.

The reworked browser can be downloaded from Microsoft's Edge Insider website in either "Canary" or "Dev" form.

The dev build of Edge identifies itself as 74.1.96.24, indicating that Microsoft has been working with Chromium's version 74.


How will Microsoft get users to run the full-Chromium Edge?
As it launched the Edge previews, Microsoft repeated its assertion from 2018 that it is most interested in making Chromium better by contributing to the open-source project (and said nothing about, say, giving up on four-year Edge effort because the browser never attracted users.)

"While we will continue to focus on delivering a world class browsing experience with Microsoft Edge's user experience and connected services, when it comes to improving the web platform, our default position will be to contribute to the Chromium project," wrote Jatinder Mann and John Hazen, a pair of group program managers, in a post to a different April 8 blog.

Stripping out Google's services might be a way Microsoft could pitch full-Chromium Edge, as there has been resistance in some quarters to links between Chrome and those services. In September, for example, Google came under fire when it linked signing into any Google service with signing into Chrome. Some users didn't want any of their data, such as browsing history, sent to Google's servers. Signing in here and having Chrome automatically log in there was unacceptable, critics said, in part because they believed that once signed into Chrome, data escaped their control and headed toward Mountain View's servers.