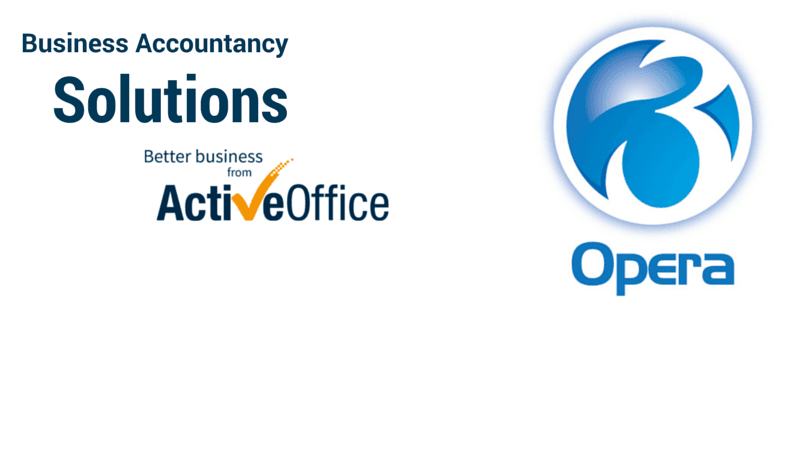 Take The Stress Out Of Managing Business Finance
April 11, 2019 |  4years | Business Software
As an award winning strategic partner for Pegasus Opera, Active Office has the qualifications and installation experience to confidently recommend the correct modular based business software solutions for your organisation. We can help to increase efficiency and productivity across every area of your business.
We offer a complete business solution for small and medium sized businesses to manage finances, payroll, CRM, supply chain and customer service. Pegasus Opera 3 is a fully integrated accounting and business system that eliminates the need to run separate finance, payroll and CRM or service systems.
The fully integrated system benefits from a single view of business activities as data is seamlessly shared between departments and relevant information is easily accessible in or out of the office.
Benefits of Pegasus Opera 3
Complete control over finances and key areas of your business
A single solution that allows data to be shared between relevant departments
Access data on mobile devises so users can action tasks anytime from anywhere
Build your system through a choice of applications with the option to add to it in the future if required


Pegasus Opera 3 Applications
Pegasus Opera is made up of a selection of applications to manage the key areas of business:
Financials
Complete control over your business finances

Supply Chain Management
Mange the whole supply chain

CRM
Manage customer and prospect opportunities with CRM

Payroll & HR
Carry out complex payroll functions easily and remain HMRC compliant

Service & Helpdesk management
Manage service activities and help to retain your customers

Business Intelligence
Create insightful reports and access key information with ease

Document management
Scan and store documents within Opera

Construction
Manage construction projects to ensure they meet time and budget targets


Tailored accounting solutions to fit your business
By tailoring the solutions we provide to the exact operational requirements of your business we can integrate, migrate and support your employees through the transition. We also provide additional user training, holiday cover and end of year support.
For more information visit our
payroll and accounts services
section of the site or to find out more information on how Active Office can help your business just get in touch using the "Make An Enquiry" form below.